Listen now to my deepest dive into sampling
The simple act of travel can elicit an abundance of inspiration, but often I'm too jet lagged, itinerary-focused, or just emotionally overstimulated to be able to process everything around me. This was very much the case during my trip to Ukraine (a cultural exchange opportunity to work on behalf of the U.S. State Department performing, teaching, and mentoring a group of incredible musicians and songwriters—it was an amazing experience deserving of its own entire blog post). As an audiophile with a passion for all things sound, I'll sometimes record voice memos on my phone while visiting interesting places as sort of a "sonic snapshot" to remember it by. Hit play to hear my new electronic instrumental track, created entirely from a voice memo.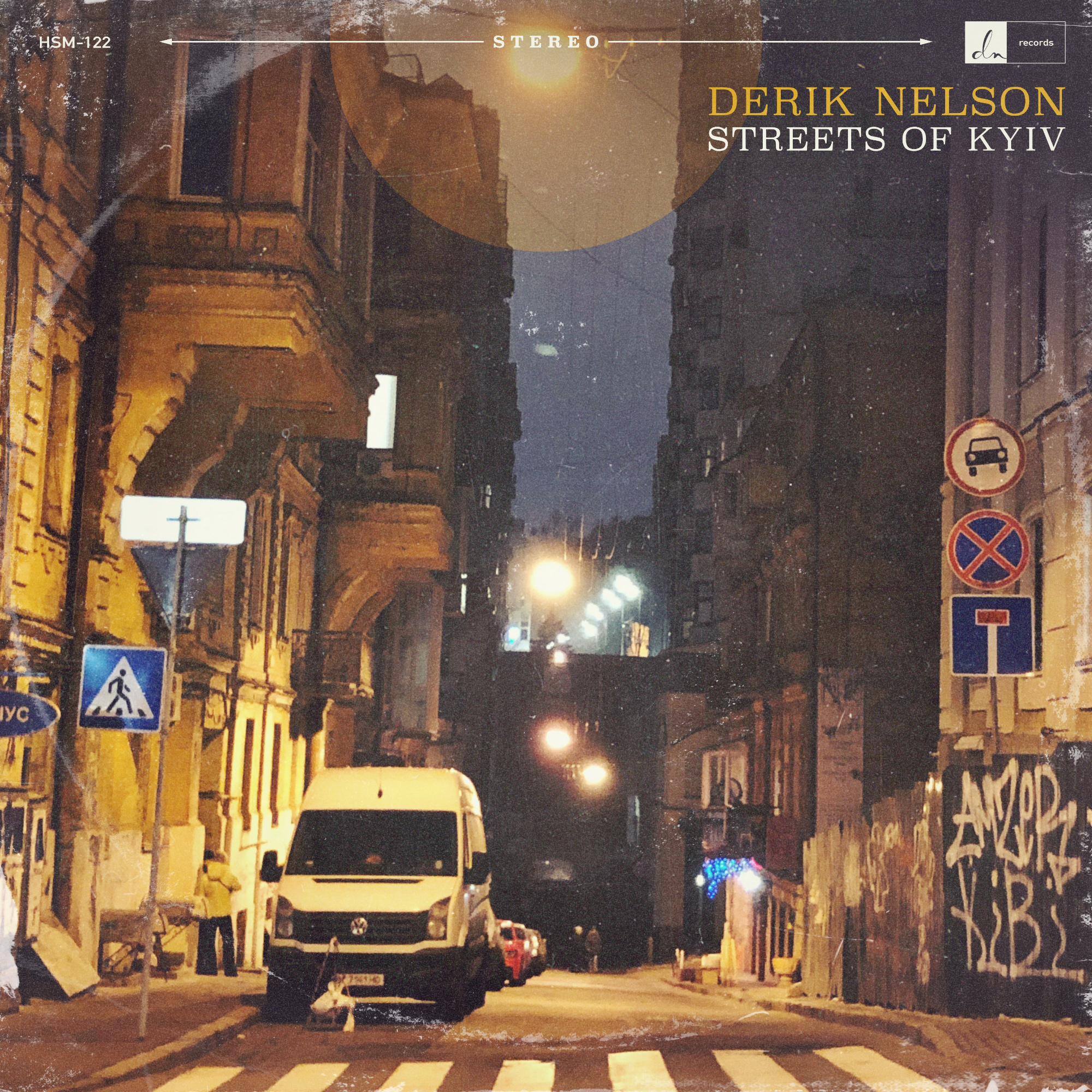 I had just left Veterano Pizza (highly recommend by the way, I ate there three times) and was beginning my walk back to the hotel. It was our last night in Kyiv, and I stopped mid-street-cross to take a photo of the picturesque orange glow of streetlights against Eastern European architecture. I liked the scene and the vibe of the shot, regardless of the absence of anything touristy or iconic to make it identifiable as Kyiv. I opened my voice memos app, started recording, and continued walking.
I captured the next few minutes or so of cars driving on cobblestone streets, horns honking, passing strangers conversing, the rhythmic blip of crosswalk signals, and I even snagged the sound of the doorbell chime at our hotel. I created an inspired piece of music using a technique I've never tried before—everything you hear was created using ONLY this voice memo! It gave me an opportunity to educate myself in the art of sampling. Sampling consists of slicing, extracting, and manipulating existing recordings to compile them in a new and creative way. A musical collage, of sorts.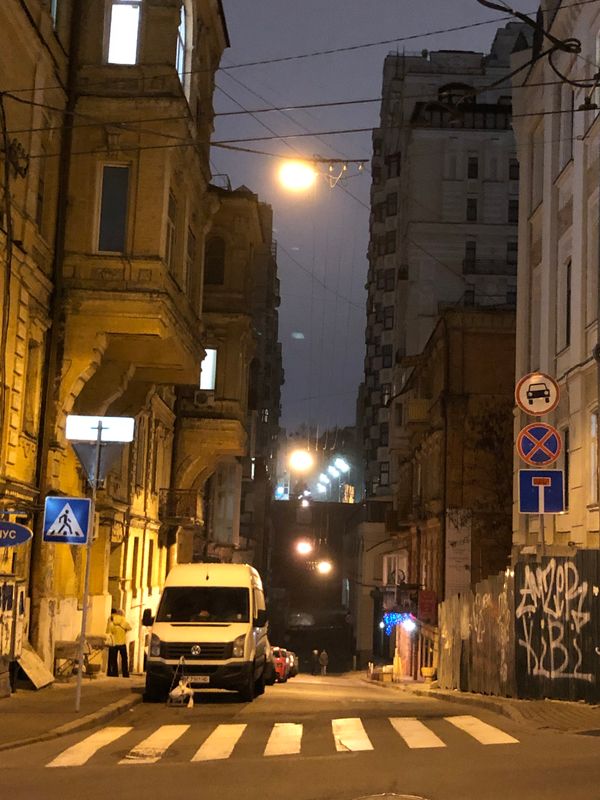 My source file was the mono voice memo from my phone, complete with cold wind blowing into the mic and the constant sound of my footsteps and muffled rustling of my coat. Nonetheless, it made for a very specific palette of sonic colors to paint with. I created multiple digital/virtual instruments that can be played from a MIDI keyboard: a passing car became a sweeping cymbal crash, footsteps became drum sounds, the distant honk of a horn was looped endlessly to create an organ of sorts, the doorbell chime was isolated and turned into a sparkly piano-meets-harpsichord, and with the helpful additions of various distortions, reverbs, delays, and EQs, I also ended up building a beautiful wurlitzer-style keyboard patch, a simple but colorful bass instrument, and a slurry of ethereal bell sounds and textures. (All in all, this project would be right at home as an assignment in a music technology class in college.)
I've never done anything quite like this before, and it was a great way to honor the inspiration that my travels to Ukraine imparted upon me. Hopefully the essence of the city of Kyiv is translated to the listener, for my goal was to present the depth and beauty of my surroundings with a fresh perspective as a reminder that music is all around us if we're willing to listen.